A look back on a couple of our favorite Nike SB Dunks
Who remembers these gems from the past couple years.
In the upcoming weeks we will be taking a look back on some of our favorites, some of the more popular, and some of the most iconic Nike SB Dunk designs of the recent past. 
Kicking it off, we have the following couple of beauties. 
Travis Scott SB Dunk Low

Release Date: Feb 29th 2020
Price: $150

Having collaborated on several silhouettes with Nike in the past, it was only a matter of time before Nike and Travis Scott made a pair of SB Dunks. Khaki-toned uppers with deep navy canvas overlays wrapped in bandana patterns, followed by mismatching black and pink Swoosh logos, and tartan plaid decorations injected into the mid-foot panels. The canvas tears away to reveal woodsy-style camo patterns that have been present in other Travis Scott Nike collabs. Rope-style laces run up to a thick tongue emblazoned with a label that nods to his burgeoning Cactus Jack label.
Chunky Dunky Ben & Jerry SB Dunk Low

Release Date: May 26th 2020
Price: $100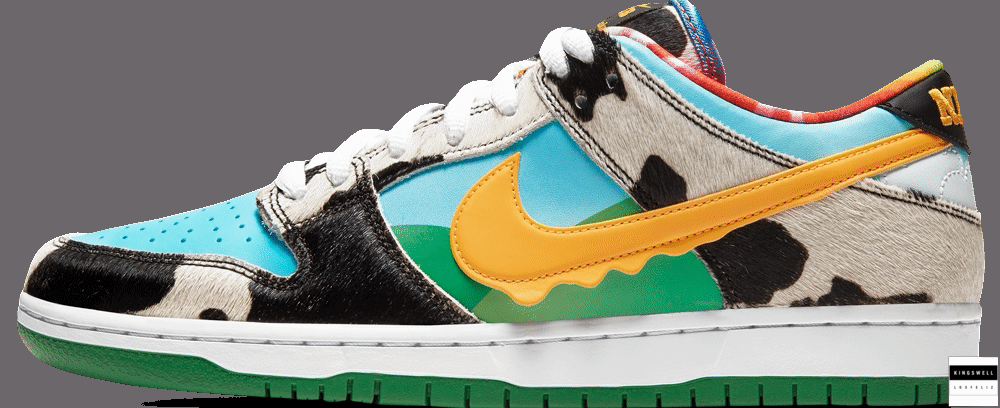 From the hairy, cow-print leather overlays, to the puffy clouds on the heel, to the drippy swoosh, every piece of the Chunky Dunky is full of the playful spirit that the folks at Ben & Jerry's have been bringing to their ice cream since 1978. Named for their famous banana chocolate chip ice cream, Chunky Monkey, the Chunky Dunky brings the sunny attitude to the legendary Dunk silhouette. After all, to quote Ben & Jerry's motto, "If it isn't fun, why do it?"