PHOTO SHOW AT KINGSWELL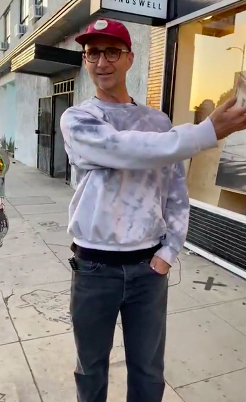 TOBIN YELLAND PHOTO SHOW AT KINGSWELL
KINGSWELL WELCOMES LEGENDARY SKATE PHOTOGRAPHER, TOBIN YELLAND, TO THE SHOP. TOBIN HAS BEEN THROUGH THE BEST AND WORS OF SKATEBOARDING'S LONG HISTORY, AND DOCUMENTED SOME OF THE MOST ICONIC IMAGES IN OUR SPORT. TOGETHER WE HAVE CURATED A SELECTION OF MOSTLY 90's IMAGES TO GRACE THE WALLS OF KINGSWELL.
GLOBAL PANDEMICS SUCK.....
WE WISH WE COULD HAVE A FULL BLOWN ART OPENING LIKE THE OLD DAYS, BUT YOU ARE STILL INVITED TO COME IN (4 PERSON CAPACITY) AND CHECK OUT THE PRINTS ANYTIME. THE PHOTOS WILL HANG THROUGH THE END OF THE YEAR.
T-SHIRTS:::
KINGSWELL X TOBIN YELLAND COLLAB TEES. 
WE HAVE CHOSEN 2 IMAGES FROM THE SHOW FOR A COUPLE OF TEES. 
THE ICONIC JASON LEE OLLIE ON SANTA MONICA BLVD, REPRESENTS A TIME WHEN SKATEBOARDING WAS TRULY FREE
AND THE ED TEMPELTON OLLIE AS SEEN ON THE COVER OF TOY MACHINE'S 'WELCOME TO HELL'
BOTH AVAILABLE IN THE STORE AND ONLINE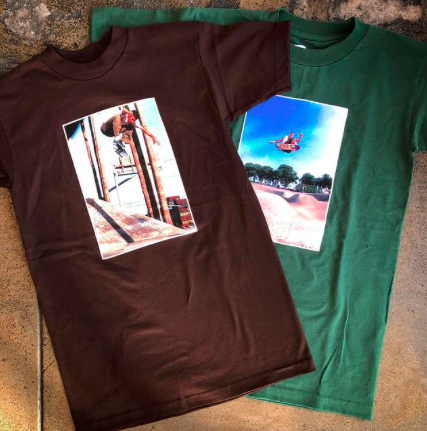 This is unbelievable and exceptionally special to us. @tobinyelland photo collective (COVID-19 STYLE) is a breath of fresh air in skateboarding nostalgia that is so welcoming after such a drab year. Welcome to all to come check out (COVID-19 STYLE) in store. Oh And… @ed.templeton and @jasonlee photo tees to complete the collection